There is no two  gemstones are exactly the same, just like you.
JadeMoon value the uniqueness of handmade jewelries and original naturally produced gemstones that are without any forms of post-processing. We target at reserving the elements from the nature without doing any sort of harmful actions to the nature. We would like to present you the beauty of the nature starting from a piece of jewelry, which still shines with its own glow even after decades.
Nature is full of wonders. From a piece of leaf to the earth crust, this keeps changing from time to time; whereas everything is identical on this planet. Even us as human beings, we follow by the general rules of nature- we are coded by our genes differently and exist as individuals. Nothing is meant to be replicated, because nature told us too.
JadeMoon is an independent design studio that follows the patterns of nature and respects all kinds of natural defects.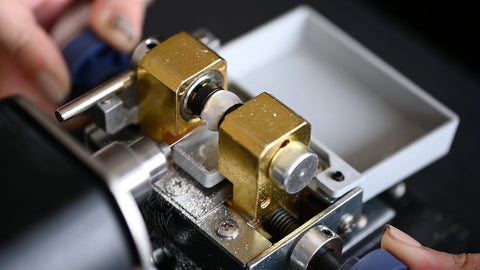 That's why we insist on hand-picking the natural gemstones which are all disparate from each other. While being strict at ingredient picking from the direct suppliers and keeping our designs with high standards, we would also never forget why we established our brand as well. Uniqueness and variability. Keeping and maintaining high quality ingredients collected from our Mother Nature while fusing the idea into our original designs is challenging yet conceptual. The most important thing is that we strive for your uniqueness. Thus, we express through our jewelry designs- the best way to make you shine with your own glow.
How we made:
The raw materials are carefully selected by professional appraisers and made with heart by our professional jewelry artisans who are with over 15 years of experience.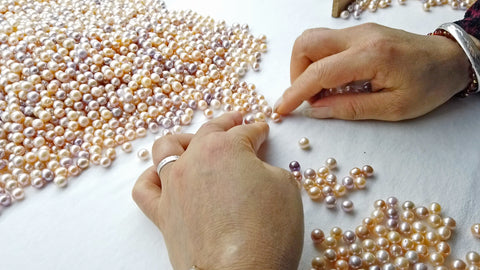 By hand-selecting high-quality materials and the experience of the second-generation jewelers, we aim at producing our jewelries as delicate handicrafts. For every single piece we produced with heart, we'll match the pearls with similar traits manually one by one, just for the best piece you'll receive in hand.